Frequently Asked Questions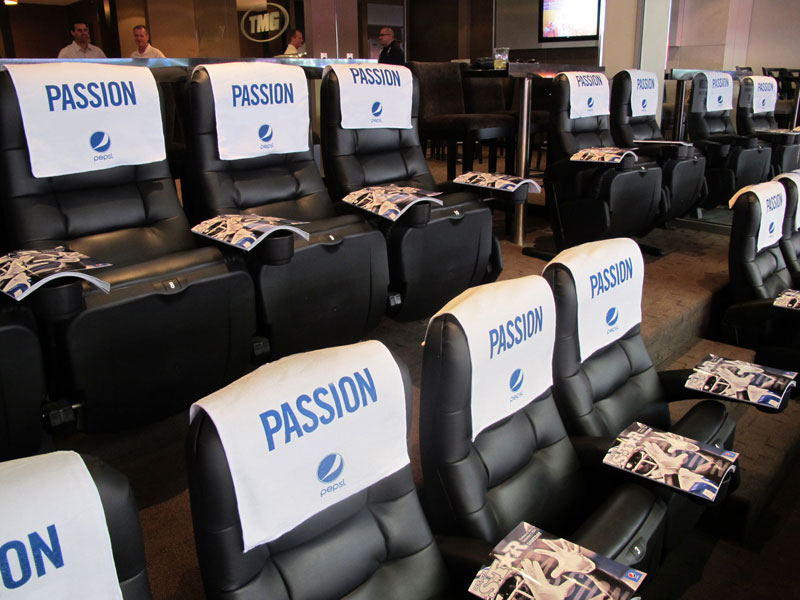 When should I arrive?
Venues typically open 90 minutes to 2 hours prior to the beginning of the event. Many of our clients who are hosting guests in the suite arrive at least one hour before the event start time in order to confirm the catering is in place and they are in the suite to welcome guests as they arrive. Suites generally close 30 to 60 minutes after the event.
Where do I park?
Some suites come with parking passes to an assigned lot. Generally these will not cover everyone who is driving to the event. For most venues, it is reasonable to ask guests to attain parking, as there are generally pay-lots that are accessible and convenient. If you would like to purchase extra parking passes, please contact your Suite Experience Group representative.
What if I arrive via limo, bus or shuttle? The parking passes given to you with your suite will not allow these type of vehicles to park in the corresponding parking lots. A different parking pass will be required. Ask your Suite Experience Group representative about obtaining a special bus/shuttle parking pass. There are a limited number of parking passes for large vehicles at each venue and they are given out on a first-come first-serve basis for an additional cost.
Where do I enter the venue?
Suite ticketholders have VIP entrances at most stadiums/arenas. Let your guests know they should use the VIP entrance, generally located nearby the main entrance points of every venue. An elevator will often take you directly to the suite level. Your Suite Experience Group representative can help you locate the VIP entrance for your specific event.
What is an "SRO"?
Some tickets may say "SRO". This means "Standing Room Only" – that ticket generally doesn't have a fixed-seat facing the field of play. An SRO gives the holder access to both the stadium and the suite nonetheless. People tend not to sit in their allotted seat in the suite, so it generally doesn't matter who gets an "SRO" ticket.
What should people wear?
There is no dress code for suites. Depending on your reason for purchasing the suite, everything for a formal business attire, business casual or sports gear is perfectly ok. Most guests dress comfortably but appropriate to the audience they are with in the suite.
What can I bring with me into the suite (and what is allowed in the venue)?
No outside food or beverages are allowed.
Larger bags are typically not allowed. This includes backpacks, large purses, totes, canvas bags, and messenger bags.
Many venues (including all NFL venues) require that you place smaller items in a clear plastic bag before entering the stadium.
Laptops, tablets, cameras and phones are usually allowed. If you would like to bring a laptop, be sure that it is not in any type of bag or sleeve as those will likely exceed the bag size requirements for the stadium.
Your Suite Experience Group representative can help you find the specific rules for your stadium.
Does my ticket give me access to other areas?
There are VIP clubs on most suite levels and your suite ticket will often grant you access to those clubs. The clubs are open before and after events for a limited time. They usually offer full-service bars, special concession stands, and merchandise shops. You can also access any concourses and exhibits that are available to general ticket holders.
Do I tip our suite attendant?
If you have a bartender/server in your suite, we recommend giving them a tip if the service is good. Gratuity is generally not included in your catering bill.
Can I order more food in the suite during the game?
Yes, there is a game day menu in each suite. You can place your order with your Suite Attendant or you may call in the order from your suite phone.
Are suites equipped for me to have a meeting prior to the game?
Yes, there is space to host an informal meeting in the suite. Most HDTVs in the suites will allow you to hook up your laptop to them with an HDMI cord or an audio/video cord (bring both just in case, cords are your responsibility). Your Suite Experience Group representative can help you confirm technical amenities (what kind of connections the TV supports, whether projectors are available, etc) prior to your arrival.
Can I rent a conference room at the venue in addition to my suite purchase?
Yes, if available. Venues rent them out on a first-come first-serve basis. Ask your Suite Experience Group representative if it is possible. There is usually an additional cost.
Can kids be in suites?
Children of all ages are allowed in the suite and on the suite level. Depending on the stadium, babies and toddlers under two years of age may not need a ticket.
Can dogs or other pets be in suites?
Service animals are permitted but all other pets are generally not permitted into stadiums. Some stadiums such as PNC Park run special events where dogs are allowed entry (there is even a pup parade around the field during PNC's Pup Nights).