College Football Kickoff
Great news to start the weekend: the return of college football is now officially 2 weeks away. And if you're not already totally amped for the season, well…
For starters, give this a try: College Football HYPE Video 2016.
Opening weekend is LOADED with marquee match-ups. Here's your annual CFB primer highlighting the must-watch games of opening weekend along with our shortlist of some elite athletes who are well worth the price of admission (preferably in a suite) in 2016-17:
---
Wisconsin (21) vs. LSU (16) – Historic Lambeau Field; Green Bay, Wisconsin – 9/3 Suites still available
Clemson (2) vs. Auburn – Jordan-Hare Stadium; Auburn, Alabama – 9/3
Oklahoma (5) vs. Houston (8) – NRG Stadium; Houston, Texas – 9/3 Suites still available
 UCLA (23) vs. Texas A&M – Kyle Field; College Station, Texas – 9/3
 USC vs. Alabama (1) – AT&T Stadium; Dallas, Texas – 9/3 Suites still available
---
Myles Garrett – DE, Texas A&M – 6'5 262
Evoking physical comparisons to Julius Peppers, Mario Williams, and Jadeveon Clowney, Texas A&M defensive end, Myles Garrett, is an elite talent with game-changing potential. Garrett is freakishly built and has the football IQ to match. He plays with impressive fluidity and a non-stop motor. Although only a junior, Garret has the complete skillset of a three-down defensive end who can rush the passer and stop the run. With room to bulk up, scouts anticipate Garrett can grow into another 10-15 lbs. of muscle before entering the NFL. Garrett has a markedly quick first step off the edge – perhaps the most important skill for a 4-3 defensive end. Although Garrett has been productive as an underclassman, he was overshadowed by the likes of former CFB defensive stars Jadaveon Clowney and Khalil Mack. Look for Garrett to be SEC Defensive POY and a legitimate top 5 pick come the 2017 NFL Draft.
Greg Ward JR – QB, Houston – 6'0 185
2,000 yard passer, 1,000 yard rusher and 38 combined touchdowns in 2015. Even if we told you he was the QB of the 8th ranked team in the country, not many people would guess it was Houston QB, Greg Ward Jr. Perhaps due to Ward's unassuming demeanor or maybe his smaller stature, Ward Jr.'s talent has gone underappreciated. Ward Jr. is a true dual-threat. He can run and throw; he's the modern athlete playing the quarterback position. Heck, put Ward Jr. at cornerback and he would probably be above-average. Ward Jr. has electric natural ability and, as a converted wide receiver, he is just now starting to feel comfortable reading defenses. Ward's game should finally get national recognition this year as the Houston Cougars open the season ranked 8th in both the USA Today and Coaches polls.
OJ Howard – TE, Alabama – 6'6 245
OJ Howard's production didn't quite corroborate his physical attributes. Then the 2016 National Championship happened. Howard caught 8 passes for 205 yards and 2 touchdowns. Howard is a fluid athlete with wide receiver speed in a tight end frame. He is rangy and explosive with strong hands. Howard has a tremendous catch radius. One more year of refined route running should cement him as a first round pick come next year's draft. Howard, now a senior, will be a top offensive weapon for Alabama's offense. You heard it here – this is the year Howard puts it all together as a 1,000 yard receiver and red zone touchdown machine.
Corey Clement – RB, Wisconsin – 5'10 228
Ron Dayne. Montee Ball. Melvin Gordon. Corey Clement? Clement was supposed to have his breakout season last year as a junior, but he struggled through injuries and missed plenty of games. While some expected Clement to declare for the NFL draft, he instead opted to return to Madison to attend to unfinished business. In a run-heavy offense, Clement will be the focal point. Running behind one of the nation's best offensive lines, we think Clement is a legitimate Big Ten Offensive POY candidate and Heisman contender. Clement has the ideal frame to withstand running between the tackles while possessing enough burst to make defenders miss on the outside. Expect some huge games from Clement in 2016-17 as the Wisconsin running back tradition continues.
---
---
U.S. Bank Stadium: A New Home for the Purple People Eaters
As the 2016 NFL season draws closer, many industry experts will be focused on the land of a thousand lakes and the Minnesota Vikings' new stadium in Minneapolis – U.S. Bank Stadium. The brand new stadium exemplifies a trend of big time investment in venues across the sports industry, but especially in the National Football League. Forbes has predicted that the NFL will generate over $13 billion dollars in revenue in 2016. While $13 billion in revenue is quite an impressive number, perhaps the most significant indicator of the health of the NFL brand is the number of multi-billion dollar stadiums under proposal or currently being constructed.
In our series on new sporting venues across the major North American sports leagues, we will be examining what is unique about each venue and what amenities and features these massive investments are providing in-stadium fans. Since the 2016 NFL season will be U.S. Bank Stadium's inaugural one, our first post will give Vikings fans a little taste of what the Metrodome's replacement has to offer.
What's cool/unique about Minnesota's U.S. Bank Stadium?
It looks like a Viking longship

It is one of the only stadiums in the NFL with a single truss design, which enables it to shed the snow and ice common during Minnesota winters

It has Turf Suites literally right on top of the field, close enough that fans can almost hear the play calls

The stands are the closest to the field of any stadium in the NFL, so fans can really feel those bone-crunching hit
How does it compare to the old Metrodome?
It is almost twice the size

Has twice as many bathrooms

44 more luxury suites

8,000 additional club seats

Six new VIP lounges

Six different types of luxury suite to cater for all different sizes and types of groups
Also if you want to know more, here is an awesome infographic on the Vikings website comparing the two venues.  It is safe to say that fans of the Purple People Eaters will be extremely entertained in their swanky new stadium: there is truly an experience for everyone.
Sports fans should stay tuned to the Suite Experience Group's Blog as the summer progresses. We will be examining all of the new arenas opening up around the NHL, NFL, MLB and NBA this year. The next venue in our series will be the NBA's most technologically advanced and environmentally friendly arena, the Sacramento King's Golden 1 Center.
As always if you're looking to buy a luxury suite, check out our website.
Everything You Need to Know About the Birth of Hockey's Newest Expansion Franchise
If you're wondering how exactly the NHL ended up in Las Vegas, it all starts with Bill Foley. Bill Foley is a top-level executive for Fidelity National Financial who has been pushing for a Las Vegas sports franchise for quite a long time. Rumors have been circulating for years about the possible relocation of an NBA or NFL team, so it is a little surprising that the franchise Foley finally landed was an NHL team. The question is, why after years of lobbying, did a big four sports franchise finally decide to take up residence in Sin City? Well, let's let Kevin Costner answer that one for you.
"Build it and they will come."
The consistent problem Foley had in his big time recruiting project was the lack of a feasible stadium for a new team to play in. He decided to solve that problem and build one. The $375 million project was funded by MGM Resorts International and Anschutz Entertainment Group and began on May 1, 2014.   Construction of the stadium, on an empty tract of land behind the New York-New York and Monte Carlo resorts, finished on April 6, 2016. No expense was spared in the construction of the arena and the superior quality of the stadium reflects its meticulous design.
Superior Design
T-Mobile Arena is a state-of-the-art facility featuring the most advanced technology and a world-class design. The building is constructed to highlight the best parts of the Las Vegas area. The front of the building reflects the glitz and glamour of the Strip, while the back of the arena is filled with deep purples, blues and reds to evoke the picturesque desert sunsets. Despite its grandeur, the arena still maintains respect for the beautiful natural setting that surrounds the city. The U.S. Green Building Council even gave the arena a Gold Certification for its environmentally conscious design. In January 2016, T-Mobile bought the rights to the 20,000-seat arena and off the bid for an NHL expansion team went.
Featuring the Ultimate in Entertainment
Foley now had his stadium but he was still missing his sports franchise. Luckily, he didn't have to wait long. The NHL approved the Las Vegas expansion request on June 22, 2016. Even prior to the bid's approval, Las Vegas showed that it would welcome a sports team with open arms – the arena sold over 10,000 potential season tickets. Unfortunately for the excited citizens of Las Vegas the hockey team will not be moving into T-Mobile Arena until 2017-2018. But don't worry… In the meantime, sports fans can watch a plethora of supremely entertaining events. Already, T-Mobile Arena has hosted A-Listers like Billy Joel and George Strait as well as a big-time boxing match between Amir Khan and Canelo Alvarez. Looking a little further along this year, the Professional Bull Riding Finals will be held in T-Mobile Arena along with the Pac-12 Basketball Championships, many Ultimate Fighting Championship events and concerts from everyone from Garth Brooks to Gwen Stefani.
Top of the Line Luxury Suites
T-Mobile Arena's luxury suites are not only the newest in the entertainment industry, but also some of the finest. The suites are located above the lower bowl and provide the best sightlines to the ice rink or stage. Additionally, suites contain HDTV's to keep up with all the action, both live and on replay. Suite furnishings are of outstanding quality and offer a comfortable space to enjoy any event as well as entertain clients and guests. Customizable catering plans filled with the best options in game day fare can be purchased for an additional cost. A luxury suite comes with 12 tickets, the option to purchase an additional 4 tickets (a total of 16 tickets), 3 VIP Parking Passes and complimentary access to all of the arena's VIP private lounges and clubs. As an added bonus, suite attendees get to access the arena through an exclusive VIP entrance. If you're interested in attending an event at T-Mobile Arena in a luxury suite please contact us at our website:
https://www.suiteexperiencegroup.com/all-suites/oth/t-mobile-arena/
OR
Call us at: 1(800)592-7043
Upcoming Special Events
7/16/16        DIXIE CHICKS
7/22/16        USA BASKETBALL vs. ARGENTINA
8/06/16        BARBRA STREISAND
8/19/16        GWEN STEFANI
8/20/16        UFC 202: FEAT NATE DIAZ vs. CONNOR McGREGOR
8/21/16        SLIPKNOT
9/1/16           COLDPLAY
9/9-10/16     GEORGE STRAIGHT
9/11/16        DRAKE
AND MANY MORE…
Check out the full calendar at:
http://www.t-mobilearena.com/events
Top Trends in Premium Seating
The first luxury suite was built in 1968 in the Houston Astrodome, a building visible from space and known as the 8th Wonder of the World.  It set the stage for an arms race to build bigger and better stadiums all across America.  Today, the premium seating industry – consisting of club seats and luxury suites for sporting events and concerts – is a driving force behind the growth in the live event industry.  Premium seats often account for less than 20% of the seats in a venue, but they usually generate over 50% of the ticketing revenue.  When a new stadium is built, the guaranteed income from the long-term suite leases give bankers the confidence to make the large loans necessary to finance the stadium.
I'm fresh off dozens of meetings at the Association of Luxury Suite Directors annual conference.  Here are the top 3 trends I heard at the show:
Technological Advancements
Teams and venues keep upping their game with technology and building design – the in-stadium fan experience has never been better.  The Teams understand that the experience in your living room is more compelling with each passing year.  That's why they are designing stadiums to give you things you just can't get at home.  At AT&T Stadium, for example, guests in the Field Suites can stand just feet away as the players enter and exit the field.  Some suite owners get to park their car underneath the stadium and take an elevator directly to their suite level.  And if you thought you had a big TV at home, fans at the game can watch replays on the center-hung video board spanning 72 feet high by 160 feet wide.  That's hard to replicate in your living room. In addition, teams are leaning on third-party vendors to provide an added WOW factor in the suites.  For example, suites at Churchill Downs feature Monsieur machines, a robotic bartender designed to mix you a perfect cocktail.  If you get hungry in a suite during a Minnesota Wild game at Xcel Energy Center, ordering food is as simple as a few clicks on an an in-suite tablet, powered by Bypass.  The Internet of Things just might have a bigger impact on luxury suites than on your living room.
Convergence of Primary ad Secondary Markets for Luxury Suites
The primary and secondary markets for tickets have converged; suites are next.  TicketMaster now runs its own fan-to-fan resale marketplaces.  StubHub's name will be on the Jersey of the 76ers next year.  Large brokers like Ticket Galaxy, DTI, and Dynasty have aligned closely with Teams to control secondary resale and they are sharing the data they collect with their Teams counterparts.  That same level of collaboration isn't yet happening between the primary and secondary suite market, but having a liquid secondary market for suites is good for teams (easier to sell and renew leases, more F&B revenue, fewer dark suites), and it's great for the suite owners (higher ROI on their suite investment).  Data from InviteManager shows that leased suites go unused or misused 43% of the time.  That number will drop as Teams begin to collaborate with the secondary suite players to provide solutions to leaseholders looking to maximize the ROI on their multi-year investment.
Impact of Virtual Reality
The post-venue world is closer than you think. Ok, maybe that headline is a bit dramatic – the game will always need to be played somewhere, after-all.  But if you listen to Andy Dolich and Wes Burtner from VHere, they make a compelling case for how VR can bring fans to places they could only dream of before. What if you could listen to Aaron Rodgers pump-up his team before taking the field, or be in the locker room for a championship celebration?  Virtual Reality has the potential to put the fans right in the middle of the action from thousands of miles away.
How will the teams continue to innovate their most premium experiences?  Touch-screen walls in the suite to monitor your fantasy team?  In-suite VR headsets for a window into the home team locker room at halftime?  Even more on-demand suite catering options at your fingertips? One thing is for certain: the best is yet to come in the world of premium seating.
2016 NBA Draft Review
It seems like only yesterday that the Cavaliers beat the Warriors in an epic game 7 at Oracle Arena and now only a week later the 2016 Draft is already over. The NBA never stops even in the offseason when there aren't any games. Here are some of the players and teams that stood out after the draft.
1. The Phoenix Suns absolutely aced this draft
With the 4th pick the Suns took Dragan Bender, a 7' 1" Croatian power forward who reminds scouts of Kristaps Porzingis. Bender is extremely skilled and has the potential to be an excellent rim defender as he is long and mobile. Even though Bender was a great pick, their next move was the real gem of this Suns draft.
The Phoenix Suns fleeced the Sacramento Kings when they traded up to get the 8th pick. The Kings did not get even close to a fair return for the pick they gave up. For context here's how NBA teams view the 13th and 28th pick. At the 13th pick NBA teams generally expect to get a player with the top level potential of an above average starter, but not an All-Star.   At the end of the first round, teams hope to get a solid rotational player off the bench. So let's review this trade again.
Essentially the Kings traded a player who has the potential to be an All-Star in Marquesse Chriss, a guy who every other NBA team loved, for the chance at an above average starter, and a bench player plus a relatively unknown European shooting guard (Bogdan Bogdanovic). Chriss is a freaky athlete with a pretty jump shot, and a motor that runs extremely hot when he is engaged. If he reaches his full potential he will be one of the rare NBA bigs who can protect the rim and stretch the floor. He had the third most potential of any player in this draft, behind Ben Simmons and Jaylen Brown, but dropped to 8th because of concerns about his polish. At the 8th pick, Chriss was a tremendous value, and the Kings made a huge mistake trading him away
As an added bonus the Suns also picked up Tyler Ulis, who really should have been a first rounder, but fell because teams questioned if a 5' 9" point guard could succeed in the NBA. Ulis should at the very least be a solid backup point guard behind Brandon Knight and Eric Bledsoe. In the long term this draft makes the Suns a lot more athletic and versatile, and while the Suns of next year may not contend for much yet, fans should be excited about the excellent group of youngsters the Suns drafted.
2. The Nuggets are going all in on 3-point shooting
With each of their picks the Nuggets took the best shooter available, and it worked out perfectly. They ended up with 4 of the top 5 shooters in the draft with excellent value at every pick. Jamal Murray at the 7th pick was a total steal because he shoots the lights out (he reportedly set the Boston Celtics record for 3-point shots made in a workout), and he is an elite competitor with a great feel for the game. He fell to 7th because of questions about his size and athleticism but he will be a perfect fit next to the super-athletic and long Emmanuel Mudiay.
At picks 15 and 19 the Nuggets took Spaniard Juan Hernangomez and Florida State Seminole Malik Beasley. Hernangomez is an interesting pick because he really blossomed this year in Spain, and looks like he could become one of the playmaking stretch 4's that NBA GM's are obsessing over. He will be a great fit next to either Jusuf Nurkic or Nikola Jokic, and is a strong compliment to Kenneth Faried if the Nuggets ever want to go small. I question the Beasley pick a bit is because the Nuggets already have a similar guard in Gary Harris who has shown some really nice potential. On the other hand, if a team can get a guy with Beasley's potential at #19 they have to take a shot at him. Beasley actually probably would have gone higher in this draft had he not fractured his foot, which prevented him from working out for teams. The former Seminole is an electric athlete and lights out shooter, and should be really effective on a Nuggets team that will likely fast break quite a bit.
With their final pick the Nuggets took 6' 11" French sharpshooter Petr Cornelie, who provides the team with a really interesting combination of length and shooting. This draft and the development of their young talent should push the Nuggets to be a contender for the 6th through 8th seeds in the West. Their starting lineup will probably have Emmanuel Mudiay at the 1, Jamal Murray at the 2, Danilo Gallinari at the 3, Kenneth Faried at the 4 and Nikola Jokic at the 5 spot. The Nuggets will feature a tremendous amount of shooting and athleticism on the floor at all times, which will allow them to compete with the many high-talent teams out west.
3. Jaylen Brown
Celtics fans hated this pick, but the more I think about it the more I begin to love it. Many experts thought that the Celtics should have taken a guard; either Jamal Murray or Kris Dunn, but they smartly swung for the fences. Brown has as much potential as Ben Simmons because of his rare athleticism, which we really have not seen from a player coming into the NBA since LeBron James. He comes with a ready-made NBA body at a long 6" 7' and a chiseled 230 pounds. The Georgia native can jump with anyone in the league, and it would not surprise me if he had an over 40 inch vertical leap. The attribute that really separates him athletically is he speed and quickness. Brown has unreal speed and agility for a man his size, which is reminiscent of a young LeBron James and could translate into him becoming an elite defender.
A lot of scouts complained about Jaylen's college production, but in reality he doesn't fit as well in the college game as he does in the NBA. In the pros, Brown will be free to constantly attack the basket in a much more open and spaced NBA game. Also from the reports and videos I have seen Brown has made a mechanical adjustment to his jump shot, which has corrected a lot of his prior shooting issues (mainly consistency in the lower body), so look for him to have a vastly improved catch and shoot game.
Overall if Brown develops to his full potential the Celtics will be a scary team in the East who will have the talent and depth to compete with the Cavaliers and Raptors at the top of the East. At the very least Jaylen Brown makes the 2016-17 iteration of the Celtics much more dynamic and exciting than they were in the last year.
Five Storylines for the 2016-17 NHL Regular Season
The 2015-16 NHL season concluded with the Pittsburgh Penguins raising their second Stanley Cup in the last eight years. Although ice surfaces around the league will soon be melted for summer, June offers an exciting preview of the season to come.
Here's a look at five storylines to keep an eye on for the upcoming 2016-17 NHL season:
1. Auston Matthews
18 year old phenom, Auston Matthews, is a lock to be the first overall pick by the Toronto Maple Leafs in the 2016 NHL Entry draft. Matthews is a touted, franchise prospect whose size, skill and versatility compares to Blackhawks star, Jonathan Toews. Will Matthews be able to revitalize a lethargic Toronto franchise? All eyes will be on him as he tries to live up to his big-time billing.
2. NHL in Vegas
The question is when, not if, the NHL will expand to Las Vegas. 2016-17 should be the year in which the NHL decides exactly when an expansion draft will take place. Where will the team play and what will they be named? Expansion into a non-traditional market will certainly be a test for the NHL – it will be interesting to follow this development.
3. Outdoor Games
Outdoor games are a fantastic hockey experience for fans and players alike, connecting the professional game back to its roots on the pond. Annually one of the hockey's biggest attractions, the NHL will host multiple outdoor games in 2016-17:
Heritage Classic: Winnipeg Jets vs. Edmonton Oilers, Oct 15th   [Investors Group Field]
Centennial Classic: Detroit Red Wings vs. Toronto Maple Leafs, Jan 1st [BMO Field]
Winter Classic: St. Louis Blues vs. Chicago Blackhawks, Jan 2nd [Busch Stadium]
Stadium Series: Pittsburgh Penguins vs. Philadelphia Flyers, Feb 18th [Heinz Field]
Browse our NHL suite inventory here.
4. Progression of Connor McDavid
Connor McDavid, touted as a once-in-a-generation-player, saw his rookie season cut short with injury. Nonetheless, the rookie forward posted an astonishing 48 points in 45 games. Can McDavid remain healthy for a full season? McDavid is can't miss television with hall-of-fame potential.
5. Stamkos Sweepstakes
Free Agent forward, Steven Stamkos, will hit the Free Agent market on July 1st. Stamkos possesses the talent to singlehandedly alter the balance of power in the league depending on where he signs. The two time 50 goal scorer will command a massive contract. Rumors have linked Stamkos to the Buffalo Sabres, Detroit Red Wings and Toronto Maple Leafs.
---
NHL fans, don't miss out on these exciting opportunities in 2016-17. Please contact us to book or click here if you'd like to view fantastic suite opportunities for the upcoming NHL season. SEG retains the largest suite inventory for NHL games. We are pleased to assist you with all your suite needs.
Infographic: Fast Facts on Living the Suite Life at Super Bowl 50
Let us know if we can help you secure a suite for the Super Bowl or any other sporting event or concert. Contact us for more information.
Countdown to Super Bowl 50
The Big Game is just around the corner! We're excited at Suite Experience Group – and I'm sure you are as well – to watch the Carolina Panthers face off against the Denver Broncos.
We have 2 amazing suites remaining at Levi's Stadium in Santa Clara, CA. They are both in the Owner's Club section, the best suite section in the stadium.
SB50 Private Suite: Owner's Club – 15 to 20 Yard Line
Includes 24 Tickets
Includes 5 VIP Parking Passes
Price: $345,000
SB50 Private Suite: Owner's Club – 40 to 45 Yard Line
Includes 20 Tickets
Includes 5 VIP Parking Passes
Price: $595,000
We are also selling tickets starting at $5,800 and access to exclusive Super Bowl parties. Please contact us to book or click here if you'd like more information about Super Bowl 50.
Top 5 Questions to Ask When Renting a Luxury Suite
You've decided to host an event in a luxury suite for a sporting event or concert.  If it is your first time renting a suite, the process can feel daunting.  How do you make sure you're not getting ripped off?  How do you ensure that it will be a great experience for your guests?  Here are five questions you should consider when renting a luxury suite:
Top 5 Questions to Ask When Renting a Luxury Suite
How much does the suite cost including any hidden fees or taxes?  Some companies will quote a low price initially, only to tack on a 20% "service fee" on the back-end.  Make sure the quote you receive includes all fees.

Does the suite include a food and beverage credit and if not, how much should I budget for catering?  For the vast majority of suites, you have to pay extra for in-suite catering.  The cost of catering at each stadium is different (NFL suites tend to be the most expensive), so be sure to inquire about how much to budget for food and drinks.
What is the capacity of the suite and can I purchase additional "standing room only" tickets?  Be sure the suite is large enough to house all the members of your group.  Many suites offer the option to purchase additional standing room tickets ("SROs") to increase the number of guests you can invite.
Is the event date going to be convenient for my guests?  Consider the day of the week and time of the year for your event.  If you plan to entertain clients, keep in mind that Monday-Thursday events are often the preferred days for business entertainment, particularly for MLB, NHL, and NBA games.
How can I make the event extra special for my guests?  Just inviting your guests to a luxury suite at a sporting event or concert is special.  But if you want to go above and beyond, you can inquire about ways to make the experience extra special, such as having a famous former player in the suite during the event.
At Suite Experience Group, we pride ourselves on being transparent and reliable with your suite booking and we're standing by to assist when you are ready to plan your next event in a luxury suite.
Want to see the NBA Champions in a Golden State Warriors luxury suite?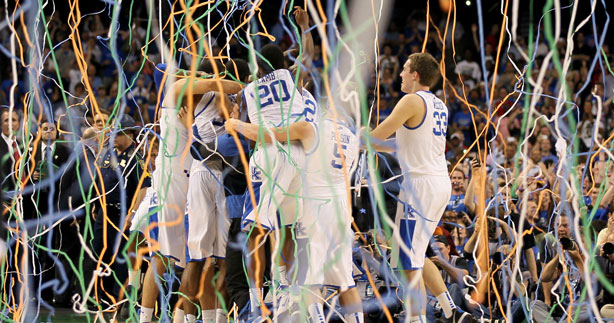 We're 20 days away from the Warriors home opener.  If you're a Warriors fan, this is a big deal.  The banner gets raised.  The rings get handed out.  And the Splash Bros and their teammates get started on their quest for a repeat.
The defending champs have won 11 of the last 15 home openers, so expect a big night out of Steph Curry and team.
And what better way to catch the home opener than from a Golden State Warriors luxury suite?  This season, Suite Experience Group brings access to a lower level luxury suite that comes with 20 tickets and 4 VIP parking passes.  The Warriors popularity is at an all time high, so contact us now to secure your booking.