NBA luxury suites are on sale now!
Basketball suites generally include 12 to 18 tickets although a bigger group can be accommodated at most venues. Each suite will include VIP parking, theater-style seating, HDTV and upscale furnishing.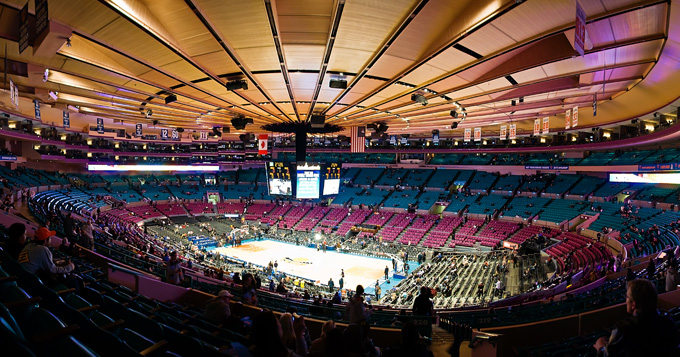 Your entire party will get private entry into the venue and exclusive access to the clubs/lounges located on the suite levels. You will also have the option to stock your suite with premium liquors, beers, wine and of course, all the food you want.
The price for luxury suites will vary based on the opponent, day of the week and the amount of availability still available. Which is why it's always smarter to buy early while there's a lot of inventory for each game compared to later in the season where they may only be one suite left which will raise the value of that suite.
The NBA tips-off late October/early November and we're offering special pricing for a selected amount of opening day games. Below you will see our current specials:
10/28 – Los Angeles Lakers vs. Houston Rockets, Staples Center: $5,250
10/28 – New Orleans Pelicans vs. Orlando Magic, Smoothie King Center: $4,000
10/29 – Denver Nuggets vs. Detroit Pistons, Pepsi Center: $2,995
10/29 – Portland Trail Blazers vs. Oklahoma City Thunder, Moda Center: $4,995
10/30 – Los Angeles Clippers vs. Oklahoma City Thunder, Staples Center: $4,400
10/30 – Dallas Mavericks vs. Utah Jazz, American Airlines Center: $3,950
11/01 – Washington Wizards vs. Milwaukee Bucks, Verizon Center: $3,200
For more information about suite availability for your favorite team, click here!
Own an NBA luxury suite and looking to rent out your suite for particular games or the season? We would love the opportunity to discuss the best ways we can help you. Click here to get to started.